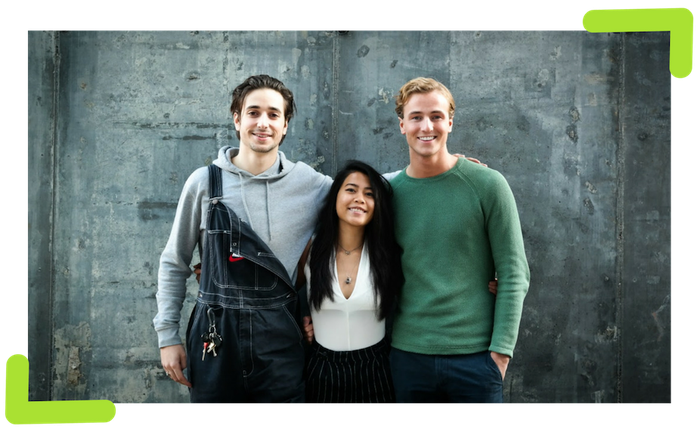 We are a "small-scale intensive course" and we demand some recognition. Our committee is in charge of making your ambitions, voices, and ideas become a reality. Imagine walking down the streets of Amsterdam, Warsaw, Hong Kong or San Francisco, and seeing your design. We want our course to be reflected in our community but also globally through our clothing and other merchandise, imagine how cool that would be! We want to hear how you want to be represented, how we can change our standards to meet your criteria, and to overall, have some amazing merchandise to show off.
What do we do you ask? We design some amazing Merchandise (hoodies, t-shirts, bottles, etc.), we talk to the distributors for you, and we make sure to uphold the standards you want to see.
Make sure to email us at merchandise@aimpple.nl to us your feedback or to just give us compliments.